Roving Rube Picture of the Day
11/03/01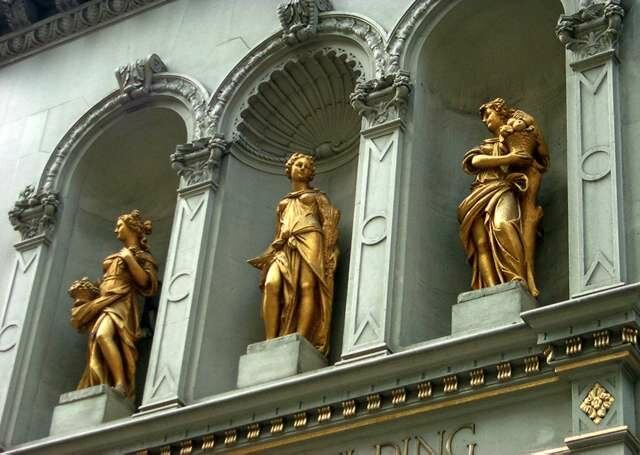 Three Golden Girls
These are inset into the 5th Avenue facade of the Crown Building, known for its eclectic detailing, and for being the first home of MoMA.
The Rube is strongly attracted to any kind of gold or gilding effects. After much frustration, he has discovered that they photograph better on cloudy days.
More information about the Crown Building (including a view of its "crown") can be found at TheCityReview.com.